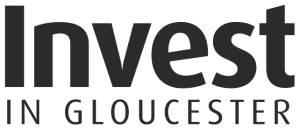 Gloucester has much to boast about. Its rich history, excellent transport, communications links and enviable domestic lifestyle all combine to create a highly attractive location for business growth and development.
Let's take a closer look at why we believe you should be considering Gloucester when you're thinking about business.
Gloucester's central location as 'the crossroads of England' allows you to serve your clients however they need you to.
At the heart of a very affluent County and hinterland, Gloucester offers an affordable business location with no compromise on quality.
Gloucester is home to a growing population of skilled professionals, able to meet the needs of industry both old and new.
At the heart of Gloucester's development is the long-term regeneration of its City Core, representing the City's ambitions for the future.
Nestled in the centre of the county of Gloucestershire, fantastic local access offers the ideal balance between urban services and natural beauty.
Gloucester has a highly diverse local economy, with a backbone of large, traditional employers complemented by a growing and innovative collection of SME's.
Alongside a focus on present activities, our education providers are busy creating the professionals of Gloucester's future through an extensive network of primary, secondary and tertiary education institutions.
With a rich mix of availability across existing buildout and new opportunities, Gloucester has a broad number of sites ready to meet your requirements.
The knowledge of a host of partners within the City can be drawn upon to ensure the investment you bring to Gloucester has the maximum impact.
A dedicated team of professionals in planning, conservation, regeneration and economic development are on hand to help you directly.