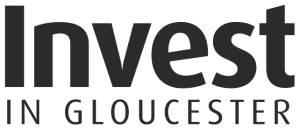 At the heart of Gloucester's development is the long-term regeneration of its City Core, representing the City's ambitions for the future.
As the rejuvenation of King's Quarter begins, so too does the next stage of the development of the City's ongoing prosperity. With the successful regeneration of Gloucester's dockside clear to see, the financial benefit generated by projects like this have been felt city-wide.
As the local economy has transformed, so too has the local business community, which has been able to capitalise on the City's new-found success. By locating to Gloucester, your business stands to benefit directly from a continued commitment to ongoing investment in local infrastructure.
Works on the first phase of King's Quarter- King's Square- have begun. To find out more about the City's regeneration journey, and new sites moving forward, please see our Regeneration in Gloucester page.