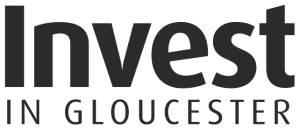 Innovation. Regeneration. Transformation.
Gloucester's status as an attractive business destination draws national attention. Our business sectors are diverse, and appetite for commercial premises is strong.
Gloucester is home to a mix of new and established successful firms that offer quality jobs at the forefront of innovation. Our long-term commitment to a defined programme of regeneration has put the City on a clear upward trajectory of success.
The City Council, along with key partners, are working hard to drive forward regeneration.
Our success is the direct result of Gloucester's rich community of residents, businesses and inward investors coming together to address the changing nature of the local economy and the need for infrastructure fit for modern purposes.
Gloucester has much to boast about. Its rich history, excellent transport and communication links, and its location all combine to create a great value destination for business and investment.