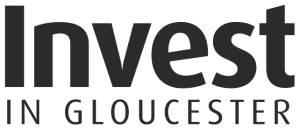 Our Inward Investment Offer
A broad range of first-class employers- across all sectors, types and sizes- call Gloucester home, and they do so because of our strength as a business base. Our workforce has and continues to grow in both size and skillset; our location puts us within the reach of several major cities, ports and airports; and these benefits come with reasonable affordability, right in the heart of a highly affluent hinterland.
We firmly believe that if you're considering moving your business to the West Country, or you're already here and want to grow further, the City of Gloucester has everything you need.
Learn more about how Gloucester can serve your business with the dedicated resources outlined below.
Investment Prospectus
Learn more about the benefits of locating and growing your business in Gloucester.
Ten Reasons to Invest
Why Gloucester is one of the best business locations in the UK.
Flexible Business Space Guide
Coming 2022: Find out more about flexible business space options in the City.
Gloucester Culture Hub
Gloucestershire's first and only fully inclusive community arts and music hub for young people.