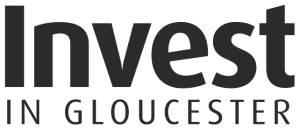 With a rich mix of availability across existing buildout and new opportunities, Gloucester has a broad number of sites ready to meet your requirements.
Whether your requirement is office, industrial, or commercial space, our team works with agents across the City to ensure we can provide an extensive selection of options for you to consider, clearly identifying the strengths and weaknesses of each.
ASH Property Surveyors
ASH was established in 1989 and is a leading independent practice acting for clients throughout Gloucester, Cheltenham, the Stroud Valleys, Tewkesbury, the Forest of Dean and the Cotswolds.
Bruton Knowles
As well as offering a wide range of residential properties for sale in Gloucester and within the rental sector, Bruton Knowles offer a bespoke property consultancy.
Alder King
Gloucestershire has a ready supply of good quality commercial property and development opportunities. Locations including Gloucester, Cheltenham and Tewkesbury are popular centres with an extensive range,
Kurt Wyman Surveyors
Established in 2011 Kurt Wyman Surveyors provide a range of property services to private clients, local and national companies, local authorities and property companies throughout Gloucestershire.
Please note: The content of this web page is for general information purposes only. Gloucester City Council provides no assurance/warranty as to the accuracy, timelines, or applicability of any of these contents. Inclusion on this web page does not constitute an advertorial endorsement.