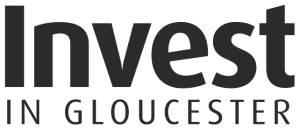 In March 2021 Gloucester City Council agreed to invest fully in the transformation of King's Quarter, driving forward a 1/2m sqft regeneration scheme that will create business, investment and job opportunities for many years to come. The site sits between the station and Kings Square providing over 125,000ft of office space, an innovation hub called The Forge, a 131 bed, 4-star hotel, retail & dining space, car parking and cathedral view apartments. It will transform the city centre, bringing investment and creating business opportunities for many years to come.
The Forum development is a partnership between the City Council and the Reef Group, a leader in creating places with previous projects including Cavendish Square and the Tribeca Project in London.
The redevelopment of The Forum will regenerate the centre, linking the key city quarters and providing clear sightlines across to the stunning cathedral, a permanent reminder of the city's important and vibrant history.
For more information go to: Forum Gloucester – Reef Group
April update: Contractors Kier are ready to begin works for the second phase of The Forum project. Phase one is already under construction and will see 43 one, two and three-bedroom apartments installed as well as cafes, bars, restaurants and 5,000 sq ft of retail space which will be occupied by Tesco. This phase is due to be completed by autumn 2022.
Prospective investor or development opportunities
For more information, questions or anything else, please get in touch...