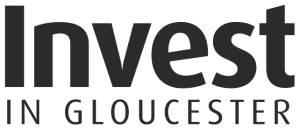 The development of the Food Dock by Ladybellegate Estates is moving ahead rapidly, creating a unique waterfront destination for food and drink lovers. Take a look at Gloucester Food Dock for more information.
Redevelopment of the C19 building, located between Commercial Road and the Victoria basin commenced in spring 2021 and is due to be completed in Summer 2022 when it will create around 15 outlets for independent food and drink businesses. These will include start ups as well as existing successful names, all from in and around Gloucester and will offer a new and exciting reason to come into the city centre for a quality night out.
April update: The first companies to sign up to the multimillion-pound Gloucester Food Dock waterfront destination have been revealed ahead of the venue opening in the summer.                         
The first of the three:
Sibling Distillery will operate as a cocktail and champagne bar serving classic drinks, craft beers and sparkling wines.
Strip Steak Bar is a new fast service concept. Chef and co-founder Arthur Knights has worked in some of the world's top Michelin restaurants, including Gordon Ramsay's.
Family-run Wholly Gelato will celebrate all the heritage of traditional ice cream parlours at Gloucester Food Dock while offering a range of goods including Gelato scoops and shakes, ice cream sundaes and sodas, cakes and confectionery, and takeaway tubs.
Prospective investor or development opportunities
For more information, questions or anything else, please get in touch...