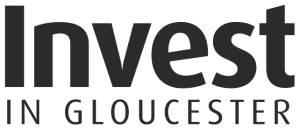 The Fleece Hotel is located in the heart of Gloucester's Cathedral Quarter on Westgate Street. This Grade I and II listed building dates from the twelfth century. It is owned by Gloucester City Council (GCC) but has been vacant since 2002. The building is of national historic significance, containing a Norman undercroft, formerly known as The Monk's Bar.
The Levelling Up Fund will enable Phase 1 (2,170 sq m) of a high-quality mixed-use scheme to be developed, delivering a much needed 4-star boutique hotel plus conference and meeting facilities. The City Council has selected Dowdeswell Group Limited as its preferred development partner for this project. Managing Director of Dowdeswell Group, Rod Jenner, said: "This is brilliant news. We can now restore the Fleece to its former glory and prepare it for the next stage in its life."
April update: Phase 1 of this project will consist of numerous extensive surveys and stabilization/enabling works to move the site forward to be "development ready".. Crews have now started work to strip back some of the modern trappings and reveal the historic framework under The Fleece. Historic buildings experts, Butler Hegarty Architects, have been engaged jointly by the Council and Historic England to uncover and analyse the fascinating history within the property.
Prospective investor or development opportunities
For more information, questions or anything else, please get in touch...