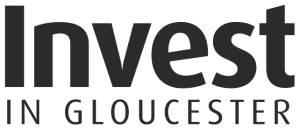 Growth Hub Business Events
Below is a list of different business events that are happening across Gloucestershire that are there to support you and your business needs. 
For more events visit: https://www.thegrowthhub.biz/events
ONE-TO-ONE: How to grow your business with photo and video
In this one-to-one session, we'll take a detailed look at your business and marketing to see where you could use photos and video more effectively to help grow your business.
9th August 9am-1pm
WORKSHOP - How to reduce cost, improve serivce delivery and improve quality
In this workshop we will practically look at some of the tools of lean, why they work and practical discussion how to build them into our businesses. We will also start to have a go at reviewing how to improve one of your processes.
12th September 10am-1pm 
ONE-TO-ONE: How to pitch your Charity or Social Enterprise for investment
Charities and social enterprises often struggle to pitch their brand for investment. A lack of funding or sponsorship can mean that social change does not happen, and this has a great impact on society. Janina Neumann Design helped a client generate an extra £35,000 in fundraising as a result of working together. Let Janina help you make a greater impact. 
14th September 9:30am-12:30pm
WORKSHOP: Introduction to Strategy & Networking
Everyone knows they need a strategy - but what does that mean and what might you be missing by not having one in place?
25th August 10am-12pm
WORKSHOP: How to create your 12 step social media strategy
The 12 step social media strategy will help those new to utilising social media for business and those that are looking to make improvements. This course suits the people that will be in charge of social media directly. 
6th September 9am-12pm 
WORKSHOP: LEAN - How to reduce cost, improve service delivery & improve quality
The work shop will explore how the use of 2 Second lean techniques can dramatically improve the culture of your business to solve problems.
12th September 10am-12pm