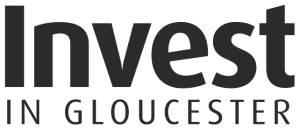 Start and Grow Enterprise
Start and Grow Business Events
Below is a list of different business events that are happening across Gloucestershire that are there to support you and your business needs. 
Online: Manage your business finances with confidence
In this Manage your Business Finances with Confidence workshop we will look at advanced bookkeeping methods and the different software on the market that can help your business accounting needs.
8th August 10am-1pm
How to build a unique & memorable brand
Our Power Lunch sessions are short, sharp sessions where you'll get specialised support to help you solve your business challenges. They're full to the brim with practical information and short enough to fit into your lunch break.
14th September 12:30pm-1:30p.m
*In Person* Business Strategy
All successful business owners understand the importance of having an effective Business Strategy in place to help them guide and grow their businesses in the most profitable and effective way possible. 
19th September 10am-1pm
How to use social media: For beginners
This session is for social media novices and will include some step-by-step guides to help you get started on social media for your business. After this session, you'll be confident in how to choose the right social media platforms to promote your business, and how to set up your pages. 
17th August 12:30pm-1:30pm
In this Marketing Your Start-up workshop, you will get an understanding of the role marketing can play in your business growth, learn how to better target potential customers, develop stronger marketing plans and discover how to find out what's working.
5th September 10am-1pm