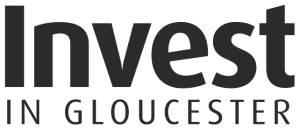 Project Pilgrim is an ambitious ten-year programme of capital development, regeneration and community engagement, delivered in three separate phases.
Phase 1 concluded in autumn 2019, with transformational construction and painstaking conservation works completed in Cathedral Green, in the entrance to the Cathedral, the Lady Chapel, and with an array of solar panels installed on the south nave roof.
Pilgrim Phase 2 will develop and link three key locations:
In the WESTERN QUARTER, breathing life into the grade one listed Parliament Rooms, strengthening connections to the Cloister and Abbot's Chapel.
In the GREAT CLOISTER, which has the first and best example of fan vaulting in the world. Its long-term conservation (including the North Nave and Transept) provides an opportunity to expand stonemason training, enabling at least six craftspeople to develop their careers.
The CHAPTER HOUSE will be refurbished to meet modern audiences' needs. Safe and accessible, it will become a hub for the Cathedral's growing social responsibility work with young and vulnerable people.
In response to the Climate Emergency and Covid pandemic, every bit of green space will be turned into "GLOUCESTER'S GARDEN", restoring people and nature through distinct but linked spaces including a wellbeing garden, meadow, community growing space, herb garden, recreational area and civic space.
For further information take a look at Gloucester Cathedral | Pilgrim
Prospective investor or development opportunities
For more information, questions or anything else, please get in touch...