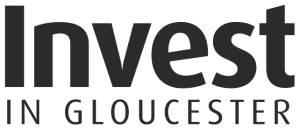 The Forge Digital Business Centre.
Levelling up funding will also go to The Forge, a new digital business centre, cyber proofed as an incubator for tech and digital start ups and enterprises. The city has a burgeoning digital sector, and the Forge will become a cluster for growing digital media, technology and internet businesses in the South West, providing space for indigenous enterprises to scale and grow alongside established global firms. The Forge forms part of the larger £107m Reef plc and City Council Forum partnership project, alongside a 4 star hotel and new apartments.
Development Director at Reef PLC, Esther Croft, said: "These funds will accelerate the pace of Gloucester's ongoing transformation. The Forge will provide the ideal environment for emerging cyber businesses and other fledgling digital companies to grow, creating a wealth of new opportunities for the city and wider region".
February update: The Forge will form a central element of The Forum development, and the Council is currently finalising the contract for the main project, aiming for it to be signed and announced publicly in early February. All this being well a proposed start date on site March 2022 for 2 years.
Prospective investor or development opportunities
For more information, questions or anything else, please get in touch...