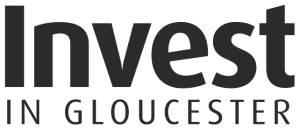 The Cathedral Quarter includes some of Gloucester's richest heritage properties, including The Fleece Hotel and other beautiful, historic properties dating back to the C15 along Westgate Street and roads adjoining. The programme is run by Gloucester City Council and funded by mainly by Historic England through the national High Street Heritage Action Zone programme. Awarded in 2019, over 5 years the programme will secure £1.9m of Historic England funding and matched funding from Gloucester City Council, other local partners and property owners. The programme will part fund the restoration of many of the area's historic properties along with a programme of activities and events to attract visitors and to engage the local community.
Take a look at Cathedral Quarter Gloucester - Home for more information.
April update: Having completed the refurbishment of the former David Edwards jewellery shop at 21 Westgate Street, this property has been adopted as the headquarters of the programme. The shop is available for small meetings and for pop up displays to promote the programme and local community initiatives. Work is currently underway at Meeks shoe shop at Westgate Street to redevelop the shop unit and to create two residential units above. 5 other properties are in the pipeline, aiming to be completed before the end of March. The programme will also part fund shopfront improvements, so if you are the owner of a tired shopfront within the CQ area please get in touch.
At the end of its second year, the Cathedral Quarter HSHAZ has already made huge strides towards the heritage-led regeneration of Westgate Street, Gloucester.
Work is progressing at a number of sites along the site, from Meek's Shoes (No. 14) down to the Folk of Gloucester (Nos. 99-103).
With artists in residence appointed and already working with local communities on Westgate, the cultural strand of the project is also well underway with big plans for a community arts takeover of the street later in the year.
Prospective investor or development opportunities
For more information, questions or anything else, please get in touch...