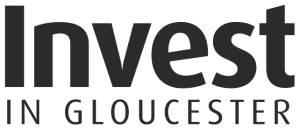 The development of 295 units for student accommodation between Longsmith Street and Barbican Way is progressing well, with phase 1, made up of 190 rooms, having been completed in 2019. Construction of the remainder in phase 2 is now well underway, being built by Midas Construction and due to be completed in Summer 2022 in time for the intake of new students in September.
Developed by Cityheart Ltd, with Midas Construction as the main contractor, the scheme will provide accommodation for students from the University of Gloucestershire and Hartpury University.
For more information have a look at: University of Gloucestershire Student Accommodation – Cityheart
April Update: Brockworth-based management services firm Vitruvius has been appointed to take over the construction of student accommodation in Gloucester, after the collapse of previous contractors Midas. Vitruvius has been involved in several high-profile projects in Gloucestershire including the new catering hub at Hartpury. The project is still on track to be completed before the intake of students in September 2022.
Prospective investor or development opportunities
For more information, questions or anything else, please get in touch...